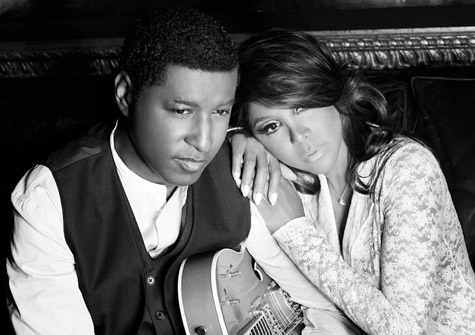 While her sister Tamar gave birth to a baby boy on Thursday, Toni Braxton had her own exciting news to share with the world. After announcing that she might be retiring from music earlier this year, the R&B icon is back in the studio with Kenneth "Babyface" Edmonds.

During the season finale of her WE tv show "Braxton Family Values," the 45-year-old singer revealed that she is working on a duets album with her longtime friend and collaborator.
"I think I've made the right decision to get back involved with songwriting and working with Kenny," she said during the episode. "I can't be afraid anymore. I have to live life. It's OK to fail as long as you try, so I'm gonna try."
The album is due on Motown in September, according to Toni. "September 2013 @KennyEdmonds @Motown," she tweeted. The two have already shot promo photos for the project. "The whole perspective is guy and girl, Mars vs. Venus. Even if you're in love, you're in love for different reasons," explained Babyface.
Braxton added, "I think because Babyface and I have both gone through divorces, we can relate and we can collaborate together on this topic and make it so others who have gone through this situation can relate."
Babyface executive produced Braxton's first three albums on LaFace including Toni Braxton, Secrets, and The Heat.
[RU]