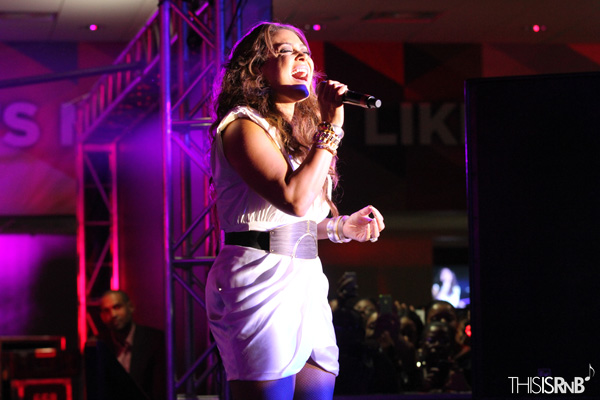 Tamia has been back on the scene in promotion of her 2012 Grammy-nominated album Beautiful Surprise, and her latest performance was at the closing night of the ESSENCE Music Festival.
The Canadian singer delivered a flawless one-hour set at the McDonald's Superlounge, performing every song with as much passion as if it was the first time. In an ivory satin dress, she begun by slow winding to "Imagination," then transitioned into the seductive, "Can't Get Enough." As her husband of 15 years, Grant Hill, looked on from the side of the stage, Tamia ran through hit after hit, including "Officially Missing You" and "So Into You," hitting each note effortlessly.
The R&B veteran was taken back as fans sang along to every word. But, it was Tamia who left fans with chills when closing her set, on her knees, belting out "Stranger In My House." As if anyone doubted the vocalist still had her impeccable range. It was once again proven on Sunday night.
Check out our photos below: