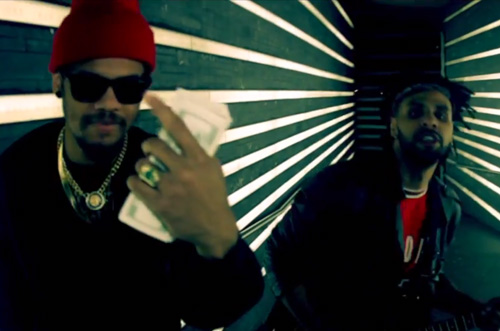 Buzz-worthy duo, CharlieRED bring their latest truth speaking single "GreenGreed" to life with the brand new music video. The world we live in revolves around the obsession of the almighty dollar and CharlieRED (made up of vocalist Rockie Evans and musician Cobaine Ivory) have a message to tell over the aggressive production.
The video features an Uncle Sam character, and highlights what some will do for that 'paper.'
With a blending of Blues, Soul and Hip-Hop, CharlieRED demand your attention with their raw, polarizing sound. The record is the lead release off their forthcoming sophomore EP, 'MUSE,' which is due out August 20.
Peep the video below, download the record here.