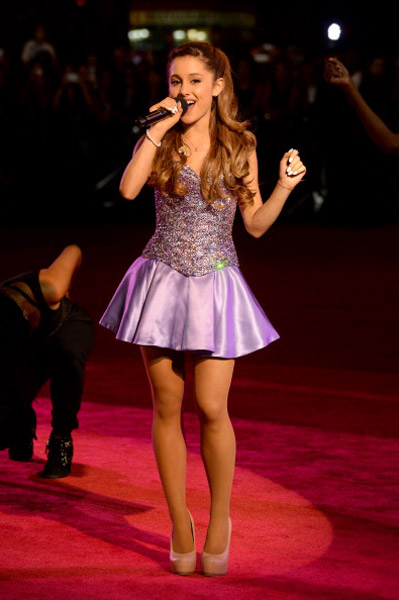 Ariana Grande helped kicked off the VMAs on a high note. The pint-size songstress performed a medley of her singles "Baby I" and "The Way" on the red carpet during the pre-show.
"Maybe I can stop shaking now. That was so much fun but omg my in-ears went out I couldn't hear anything! Thank u for the love hope u enjoyed!" tweeted Ariana.
She will release her debut album Yours Truly on September 3.
Check out her set below: