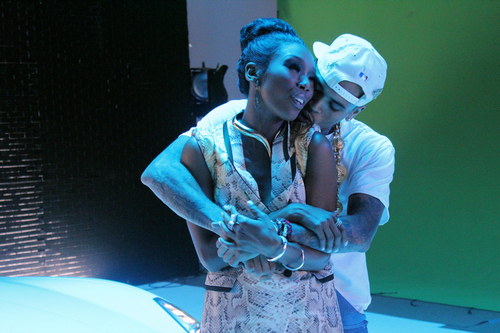 Chris Brown and Brandy are putting it down once again. Following the R&B stars previous collaboration "Put It Down," off Brandy's last album Two Eleven, the singers have recorded a new duet for Chris' upcoming album X.

The new song is called "Do Better," and Brown revealed the news on Twitter.
"@4everBrandy we got an amazing record for this X album!!!!! 'Do Better'… This shit is CRAZY!!!!! Bout to pass out again! Lol," he wrote.
Brandy also praised her collaborator, "Thank you so much for the opportunity! You are an amazing artist Chris Brown:) love," she responded.
In addition to Brandy, X is expected to include collaborations with Kendrick Lamar, Rihanna, Kelly Rowland, Wiz Khalifa, and Nicki Minaj, who appears on the single "Love More."
Are you excited to hear a new collaboration from Chris Brown and Brandy?