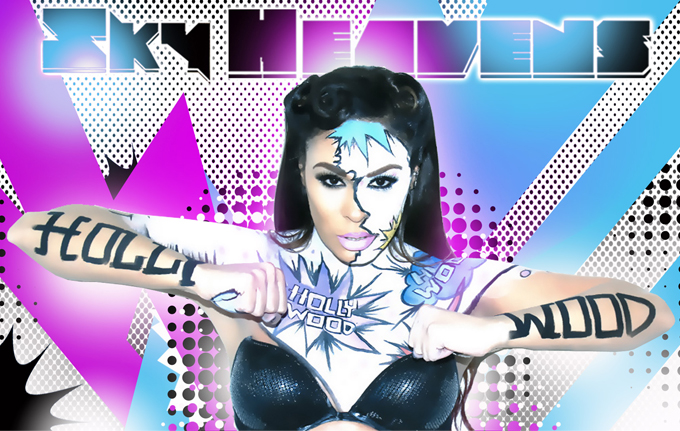 Check out the new single from singer/songwriter Sky Heavens, lifted off her forthcoming EP 'Luz,' which is coming soon.
Sky is getting ready to head out on an international tour with Eminem as the lead singer in his band.  The EP is named after her mother, who passed away last year, an life altering event that has helped motivate Sky to return to music.
"Hollywood is about a past relationship gone bad, really bad. When I wrote the song, I was angry about being mistreated by him but then I realized that it wasn't me, it was him and that's when I was ok with it," Sky explains. "Hollywood is like a big middle finger to an ex or to anyone who comes in your life and tries to drain you with negativity. It's one of those records you put on and sing in the mirror while putting on your eff 'em girl dress for a night out with the girls."
Sky Heavens is no stranger to the music industry. She received her first big break with Carl Thomas as a background vocalist. During this time, she also had an opportunity to work with Wyclef Jean, eventually landing a gold plaque as a songwriter for Heather Hadley's song "How Many Ways". Sky went on to work and tour extensively with some of the biggest names in music such as Rihanna, Nicki Minaj, Justin Timberlake, Kanye West and Alicia Keys.
Take a listen below… What do you think??