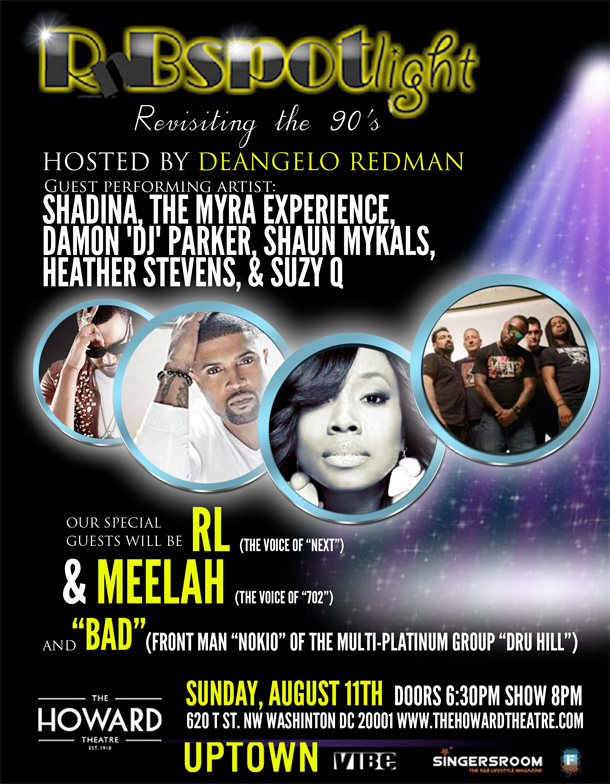 R&B Spotlight will make its DC debut on Sunday, August 11 at The Howard Theatre in Washington, DC.
The monthly showcase highlights and supports grassroots talents, while celebrating the melodic sounds of your favorite national and local R&B/Soul talents. This month's show will feature special guests RL (of Next), Meelah (former lead singer of 702) and "Bad" (frontman Nokio of Dru Hill), along with performances from Shadina, The Myra Experience, Damon 'DJ' Parker, Shaun Mykals, Heather Stevens and Suzy Q.
For those of you in the Washington, DC area, we are offering a Ticket Giveaway contest. We have 1 pair of tickets to the show available! All you have to do is email us with the subject line 'RnB Spotlight' to contest@thisisrnb.com, and tell us your 3 favorite artists right now. The winner will be chosen by random drawing. The contest will run through Wednesday at 11:59 PM.