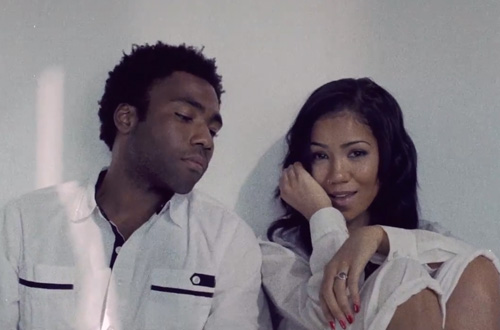 Jhené Aiko holds a sit-in for peace and love with Childish Gambino, in the music video for her single "Bed Peace." The vintage-themed clip pays homage to John Lennon and Yoko Ono's Bed-Ins for Peace, their grassroots approach to protesting the Vietnam War.
Dressed in all-white pajamas, the couple lays in the sheets in their high-rise apartment while taking questions from reporters bedside.
On November 12, the L.A. songstress will release her 7-track EP Sail Out with appearances from Kendrick Lamar, Vince Staples, and Ab-Soul.
"It's like bridging the gap between [my mixtape] Sailing Soul(s) and Souled Out," Jhené previously explained. "Sail Out has a lot of the hip-hop/rap influence on it, even with the beats. It's something you wanna put in your car."
Watch the peaceful protest below…