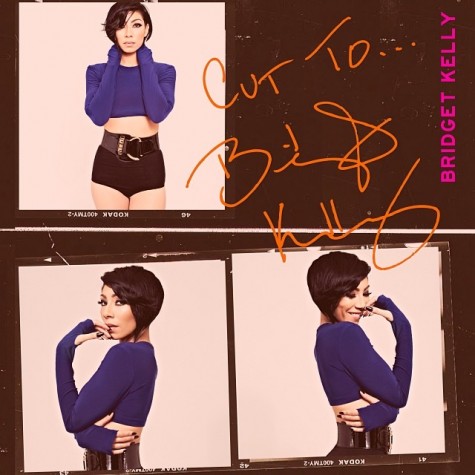 While many fans have been patiently waiting for Bridget Kelly's debut album, which has been preceded by the singles "Special Delivery" and "Street Dreamin" featuring Kendrick Lamar, the NYC native has plans to push the album back a little longer, and release an EP.
The project entitled "Cut To… Bridget Kelly" will include 6 tracks, and we can expect it to be available to stream on Spotify on December 10, with a free download available a week later on BridgetKelly.com as a holiday gift to her fans.
"No more lies, no more delays. On 12/10/13 the new music will arrive!!!!!!!!!!!.," tweeted Bridget. We were previously expecting the Jerry Wonda-produced "Goosebumps" as her next single, it will appear on the project.
Her debut album 'Something Different,' is now expected in early 2014.
UPDATE: Added official cover, and track listing below:

'Cut to…Bridget Kelly' Tracklisting:
01. Goosebumps
02. The Mouth
03. S#1T Happens
04. Friends
05. Coca1n3 Heartbreak
06. Special Delivery