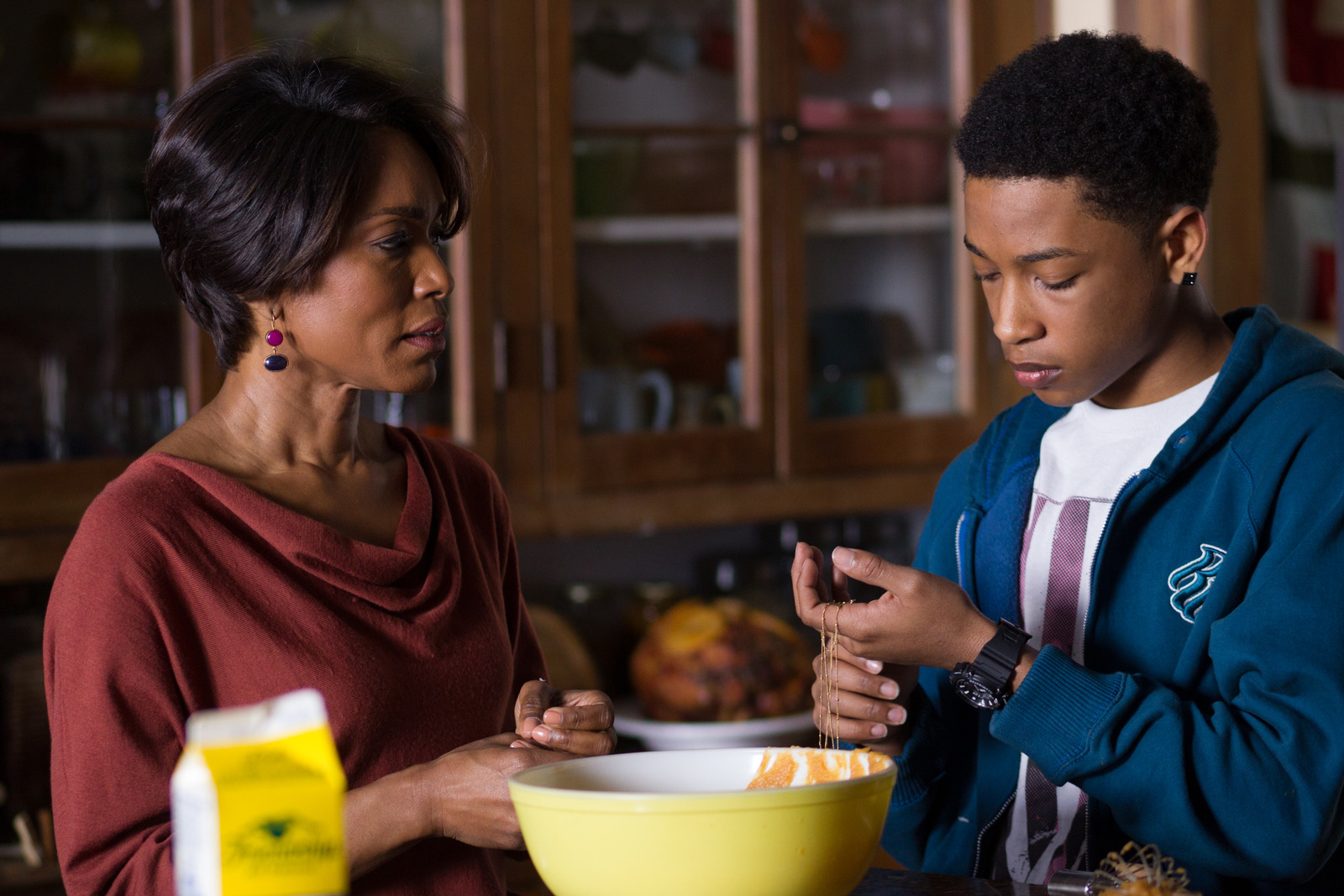 Fox Searchlight's anticipated new holiday film 'Black Nativity' will hit theaters in 2 days (Nov. 27), just in time for the holiday weekend. The movie which stars Jennifer Hudson, Forest Whitaker, Angela Bassett, Tyrese Gibson, Mary J. Blige, Nas, Luke James and more, officially introduces the world to burgeoning teen star Jacob Latimore.
The 16-year-old singer/actor makes his major motion picture debut as the lead character, Langston. A street-wise teen from Baltimore, raised by a single mother, who travels to New York City to spend the Christmas holiday with his estranged grandparents, where he embarks on a surprising and inspirational journey. The musical film is an adaptation of the 1961 story of the same name by playwright and author Langston Hughes.
"Jacob, he's a great actor, and seeing him push so hard and give so much, he's so invested, it only feeds you to give it back to him," shares Jennifer Hudson who plays his mother.
"I think he's the future," adds Tyrese. "16 years old, the star of Black Nativity, and everyone around you is more seasoned and more experienced, I think he's going to surprise a lot of people!"
Get to know Jacob better, and hear what his co-stars had to say about him with the video featurette below!