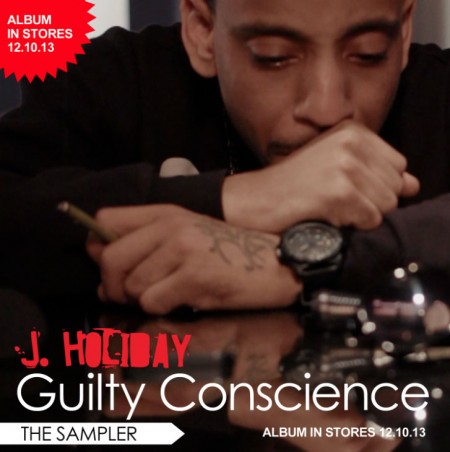 One of the most asked questions from J.Holiday fans alike is "Where is the new album?" Well everyone can rest easy because today saw that question being answered!
The Grammy-nominated singer, who first stepped on the scene with his debut album Back of My Lac', has slowly been releasing tracks with little to no sign of an album to follow. If you're like us over here at ThisIsRnB.com, the anticipation was steadily rising with every random release of a single we heard. Today though, it was indeed confirmed that J will be releasing his third studio album Guilty Conscience on December 10!
With less than a month away from the release of the next installment in his R&B journey, the DMV native decided to continue to build anticipation with fans by releasing a seven-track sampler of the album, including the lead single, "After We F*ck".
The sampler, which proves that Holiday has kept us away from his great sound for far too long, is a sure foreshadowing of the early gift to come with the full album.
Take a listen to the sampler below:
[
DJBooth
]