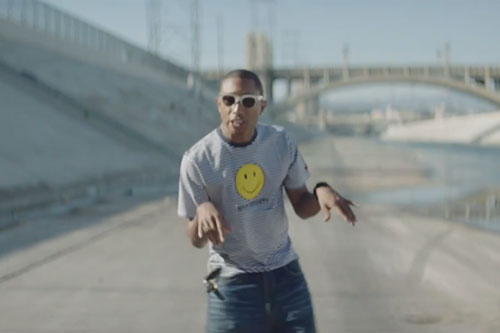 What else can be said, other than the man's a creative genius. Pharrell Williams has debuted a first in history, with the world-first 24-hour music video, for his single "Happy," off the Despicable Me soundtrack.
The extensive video follows The Neptunes hitmaker for a full day, moving around various locations around the world. It includes many random appearances and cameos from the likes of Jamie Foxx, Magic Johnson, Odd Future, Jimmy Kimmel, Leah LaBelle and more.
Get a glimpse into history below:
UPDATE: Added the regular length version now as well…
24-hour clips:
Watch the full 24-hour video here.
[MissInfo]