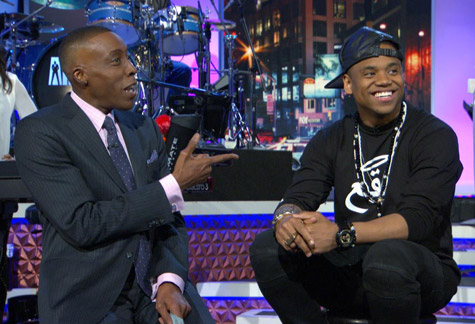 With a successful year in music under his belt, Grammy-nominated artist, Mack Wilds, has to be loving life right about now. To add to the ongoing talk of this year, the 24-year-old singer/actor made an appearance on 'The Arsenio Hall Show' on Tuesday night.
Performing his hit song, "Own It," Mack hit the stage and did more than own it. Dressed in all black, maneuvering through the seats of fans to the stage, Wilds put on an incredible performance for all. There's no doubt that he was feeling on top of the world that night.
Catch the praise worthy performance after the jump!