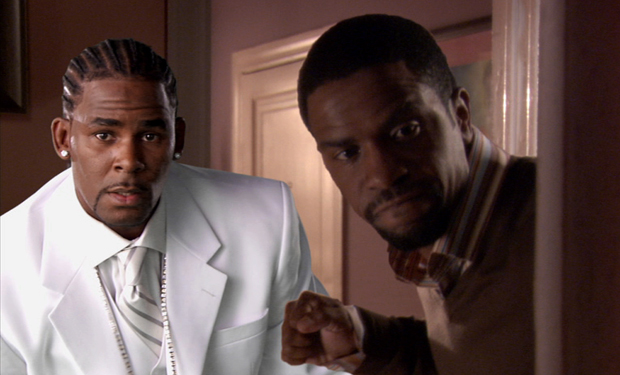 R. Kelly's new studio album Black Panties will hit stores next week on Tues. December 10, but fans can look forward to even more from the R&B king next year! He has officially announced that new chapters of his ongoing hip-hopera series "Trapped in the Closet" will come out next year, returning to the cable channel IFC.

A statement on IFC's official site promises "more drama, more crazy situations, more tumultuous relationships, more Sylvester, more Pimp Lucius, more Reverend Mosely, more everything that you love about 'Trapped in the Closet.'"
No premiere date has been given yet, but fans can relive the first 33 chapters on IFC this Saturday, Dec. 7 at 5:15 PM (ET). They can also be streamed online here.
Earlier this month, Kellz spoke with Billboard and announced he'd soon be filming 10 new chapters in the "Closet" series. 'I'm going to start putting out music like Jordans after 'Black Panties,'" he said. "I don't want people to get it twisted: R. Kelly is going to be R. Kelly."