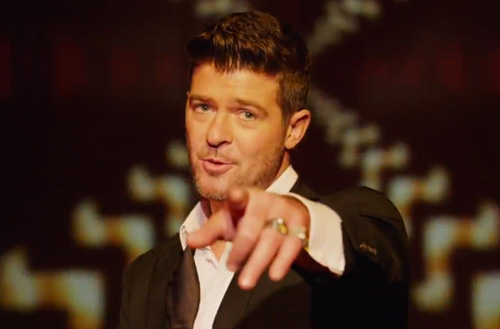 While he's probably still smiling ear-to-ear from his three Grammy nominations for his track, "Blurred Lines", Robin Thicke is keeping focused and giving fans more to look forward to.
Dropping the visual for the 70's inspired track, "Feel Good", the crooner shows off a lot of glitz and glamour with some lucky backup dancers. Pouring glitter from a champagne bottle and working his magic on the piano, Robin Thicke reminds us of why we fell in love with him from the beginning.
Sure to be a foreshadowing sign of what's to come from his upcoming tour with Jessie J and DJ Cassidy, Robin made us feel good with this new video.
Take a peek at the third single visual below: