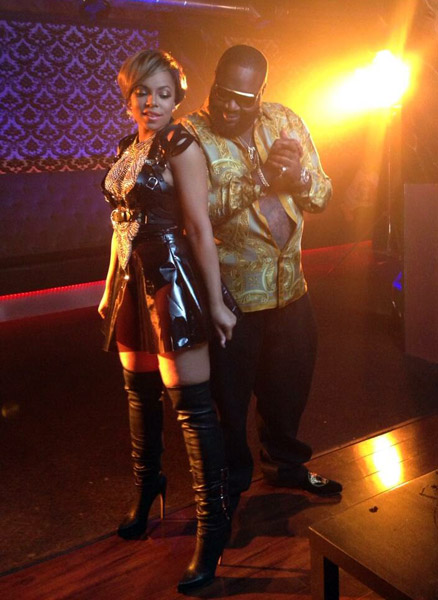 Ashanti filmed the music video for her new single "I Got It" featuring Rick Ross on Thursday.  The R&B vixen sexed it up for the cameras while filming the visuals at The Bank lounge in Miami, Florida.
Rocking a small black leather dress, and knee-high boots, she cozied up to Rozay, who was joined on set by DJ Khaled and the songs producer L.T. Hutton.
"I Got It" is the new lead single for Ashanti's oft-delayed album BraveHeart, which is now due this year.
Check out more pics below: