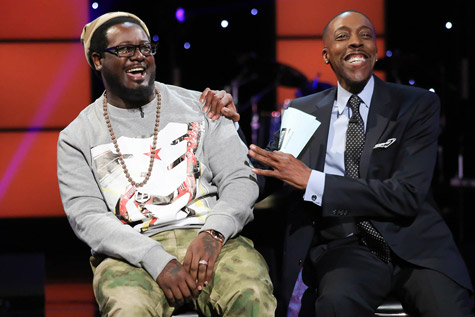 T-Pain returned to the charts and clubs with his single "Up Down" last year. On Thursday evening the singer/songwriter/producer stopped by The Arsenio Hall Show to perform the song, but he also discussed the art of using auto-tune, and why he is more than just the robot voice.
Arsenio got Pain to show off his vocal chops with an a cappella of "Buy U a Drank," and then the two discussed the extracurricular activities in his marriage and strip clubs around the world.
"We involve other people in our marriage sometimes," he said. "Sometimes we have extraordinary partners and we like to travel around the world, go to different strip clubs. … It keeps it real nice and fun."
Check out the interview, and performance below!