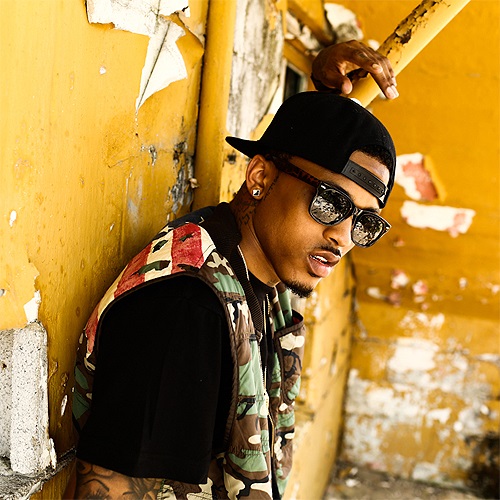 Young singing sensation August Alsina is finally baring all for the world to see. Well, all of his ink that is. Stripping down for a new spread in Urban Ink magazine, the "Inhale" crooner is giving fans a peek at all of his current body designs.
Calling on photographer John Ricard to capture each and every outline, Urban Ink got the details on some of the pieces that young August covered his body with. Revealing that some of the inspiration for his bodily pieces came from the passing of his brother – as did his motivation to pursue the music – August's ink is very interesting…to say the least.
Filled with an array of color, one has to wonder just how many pieces he has all over his body. With the craze of inking up the body becoming popular in more than just rappers nowadays, it also poses the question of how many tattoos are considered enough?
Take a look at the different works of art swallowing his frame below: