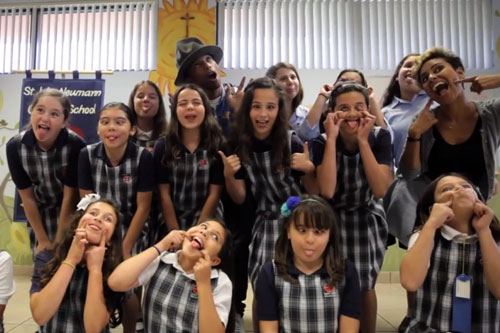 Pharrell continues to spread happiness around the world, as he surprised another group of young children in promotion of the International Day of Happiness.
The "Happy" hit-maker surprised the Musical Theater and Drama class at St. John Neumann Catholic School in Miami with a message about what it means to be HAPPY. The students were working on an original play called "Peace Love and Happiness" that included a finale of "Happy." They made a video for Pharrell to let him know how happy they were, and he showed up to thank them personally.
"I've discovered that a song, could make a person who has cancer feel a lot better, whether they're gonna survive or not is not the point, the point is the journey," expressed Pharrell.
Watch the positive moment below, and for more on the International Day of Happiness click here.