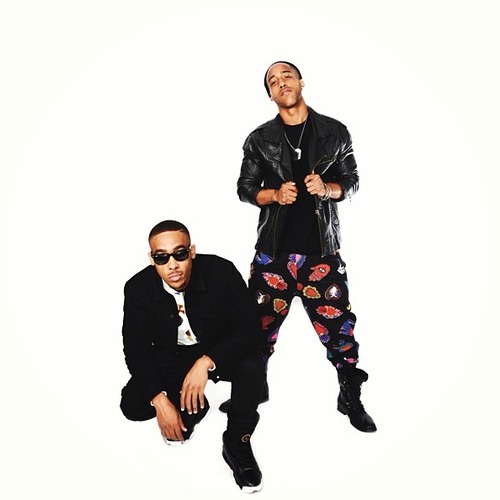 Jake&Papa are fully loaded and playing a dangerous game in the bedroom on their new single "Gun Charge" featuring Skeme. The Los Angeles based R&B duo premiered the song from their 'Athena's Erotica' EP this past Easter Sunday, with DJ Skee on 102.7 KIIS FM.
"[The song is] inspired by the sweet seduction of a woman," says Jake&Papa. "Her sex appeal is killer, seductive & arousing to the point where one can only be compared to a pistol off safety — and we are at war, sexually."
"We're playing Russian roulette with a fully loaded clip / Keep my finger on the trigger, once I got you to the top, blast off for a ni**a," they sing on the metaphor heavy song.
Take a listen to the new single below. You can pick up their 'Athena's Erotica' EP on iTunes now.