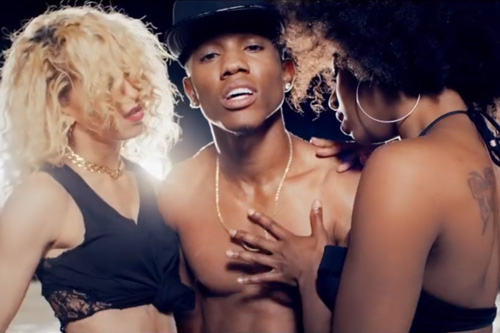 Young R&B crooner B. Smyth is doing it for the ladies in his new video to "Twerkoholic"! Already deemed as a strip-club anthem, the song takes its title and goes to work.
Filled with women of every color and curve, the Florida native does all he can to get the ladies up and moving for the music. While the ladies are busy showing off their moves, B makes it his point to show off his gorgeous smile and bare chest in the latest installment from the B. Smyth's Florida files.
Ready to take a peek at the visual? Get ready to "stick, stick, stick" below!