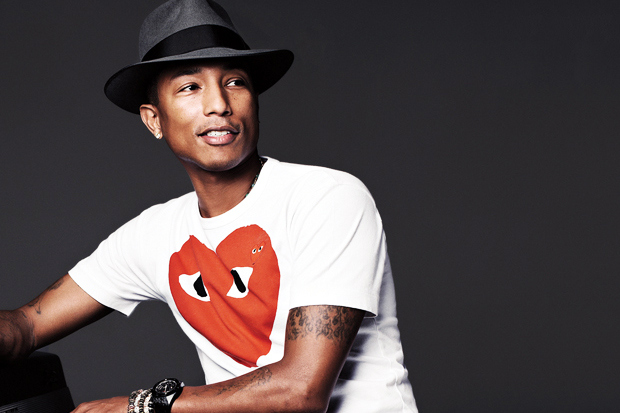 Pharrell continues to conquer the world with his excellent sophomore album G I R L.  While he went No. 1 in 60 countries on the LP's original release, the album finally hit stores in Japan this week, and as a special treat, the Japanese edition featured a bonus track titled "Smile."
Keeping with his "Happy" theme, the track opens with a feel-good piano melody and elements of old-school soul.
"Never give up on the things that make you smile / Even if it means you have to crawl for a thousand miles / Don't you worry about how far to go / Enjoy the journey and you know who you know," sings Pharrell.
The album's opening track "Marilyn Monroe" is officially his new international single, while "Come Get It Bae" featuring Miley Cyrus is the next U.S. single.
Take a listen to "Smile" below: