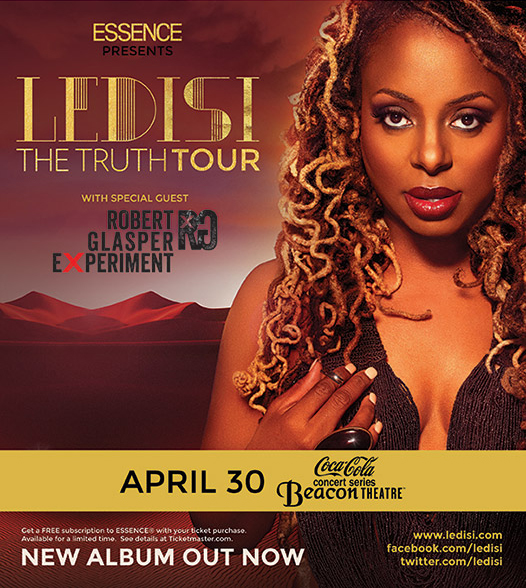 NYC R&B fans its contest time once again! Want to see the amazing Ledisi along with Grammy Award winning Robert Glasper Experiment this month?  Well, here is your chance!
For our latest ticket giveaway, we are offering some lucky ThisisRnB.com readers the chance to catch Ledisi on "The Truth Tour" as she returns to New York City to perform at The Beacon Theatre on Wednesday, April 30.  The R&B songstress has been on the road promoting the release of her new album The Truth, and will be bringing her stunning talents to the stage once again.
For those of you in the New York area, we have two pairs of tickets to the show available! To be entered for your chance to win, all you have to do is email us with the subject line 'Ledisi' to contest@thisisrnb.com, and tell us why you would love to see the singer live. The winners will be picked by random drawing of the submitted entries. The contest will run from now through Saturday, April 26 at 11:59 PM est.  We look forward to your entries!
You can also buy tickets here.
Best of Luck!!