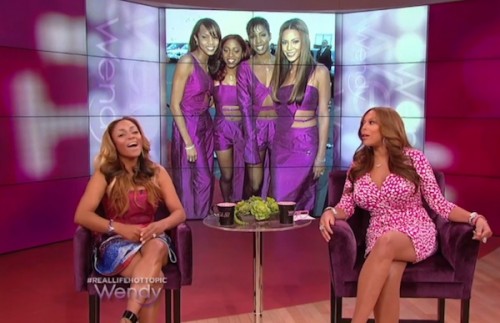 Original Destiny's Child member and newest face on R&B Divas Atlanta LaTavia Roberson, has taken advantage of her revived stardom. Taking to the queen of gossip – Wendy Williams, LaTavia answered a few questions that we've all been wondering over the past decade.
Letting all the juice out, LaTavia received the typical grill from Wendy as she dug into the past to get to the bottom of the fascination known as the Destiny's Child breakup.
Telling Wendy that she was originally approached before last season's show, the emerging author and singer stated that it was only right to take advantage of it as it rolled around the second time.
Tastefully revealing how she departed from the group and how her life has been after Destiny's Child, LaTavia's storyline should be interesting to watch unfold on this season of the hit TV One show.
Take a look at the clip after the jump.