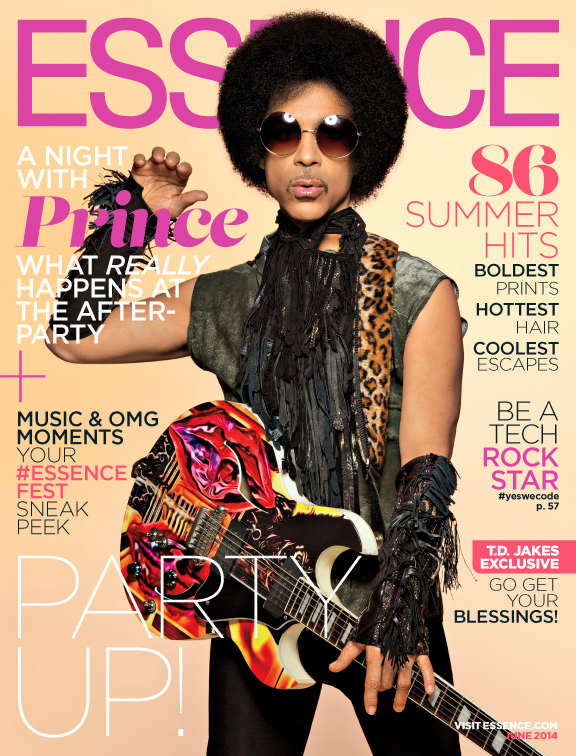 It's about to be a hot and sticky summer cuz Prince is back!  The music icon will be hitting the stage for the 20th annual ESSENCE Music Festival in New Orleans this coming July 4th, and to help promote his performance the magazine has put him on the cover of their new June issue.
With the caption 'A Night with Prince, What Really Happens at the After-Party,' the cover story chronicles an evening with the star in L.A. this past March, before and after another one of his marathon shows.
"I'm not putting down The Revolution, even though people would love to see us together again. I owe a great debt to them. But I'm doing something else," Prince says in the issue, while taking about working with The Revolution versus his new situation with 3rd Eye Girl. In addition to his cover piece, Prince switches hats and actually interviews his friend and legendary hitmaker Nile Rodgers for the issue as well.
They should have no problem selling out of this issue!