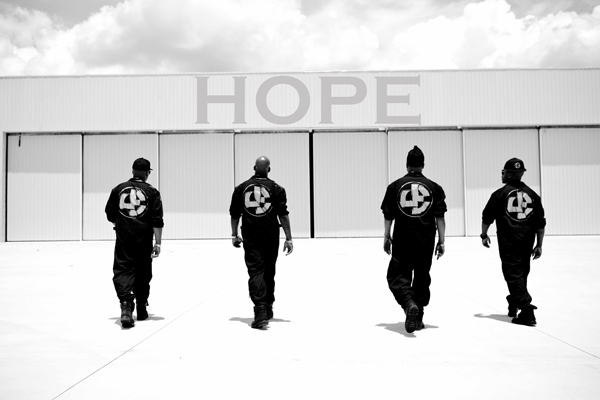 Earlier this week, Jagged Edge officially announced the plans for their eighth studio album, which was revealed will be a sequel to their multi-platinum J.E. Heartbreak album. The project which is due out this fall, is lead by the brand new single "Hope," which they have just premiered online.
The quartet are looking to win back the hearts of their ladies on the smooth ballad as well as R&B fans everywhere. The single was written by the Casey brothers and producer Bryan Michael Cox, and will be available on digital retailers June 17.
"Hope she don't just see a thug when she sees me / Hope she sees all this love that we should be / All I wanna do is … came up with this little plan, put her hope back in a man," they sing on the chorus.
Jagged Edge has reunited with Jermaine Dupri and their original management team – Mauldin Brand Agency – for J.E. Heartbreak Too, which is a joint venture with their own Hard Case Records and So So Def.
"Making a sequel to a classic album is difficult," says Jermaine Dupri, who serves as executive producer on the upcoming LP. "We don't want to stray from the blueprint of the first album. It's definitely a challenge, but the fans won't be disappointed."
Take a listen to the return of JE below!
What do you think?