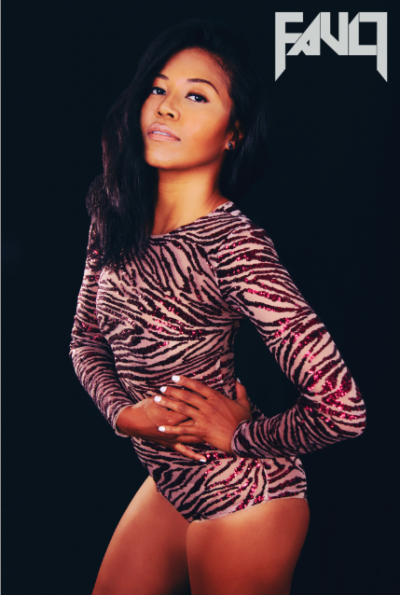 Well, well, well! Isn't Ameriie lovely?
Gracing the pages of Fault Magazine, the beauty that once mesmerized us with the simple question of "Why Don't We Fall In Love" is back and giving us more sexy than ever.
Prepping for the release of her upcoming single on her independent label, Feenix Rising, the singer looked as beautiful as ever as she shined on the pages of the mag. Showcasing her slim figure and of course – flawless face, the "1 Thing" vocalist sat down and dished on what she's been up to over the years as well as the basis behind her new single, "What I Want".
When asked about the creative process for the new single, she stated:
"The song took a long time – sometimes I can create a song in literally 5 minutes and it just comes but you never know if that will be the case. In this instance it took 8 months because I didn't want to force it. I never sat down and said 'it's time to write the song and let's just do this', it had to be organic, it had to come to me, I didn't want to think about it, and I wanted it to be driven very much by feeling and nothing cerebral. One day the pieces really started falling together and it just came."
To catch the remainder of the interview, you can check it out here. In the meantime though, get ready to pick your jaw up off the floor with her stunning shots after the jump!