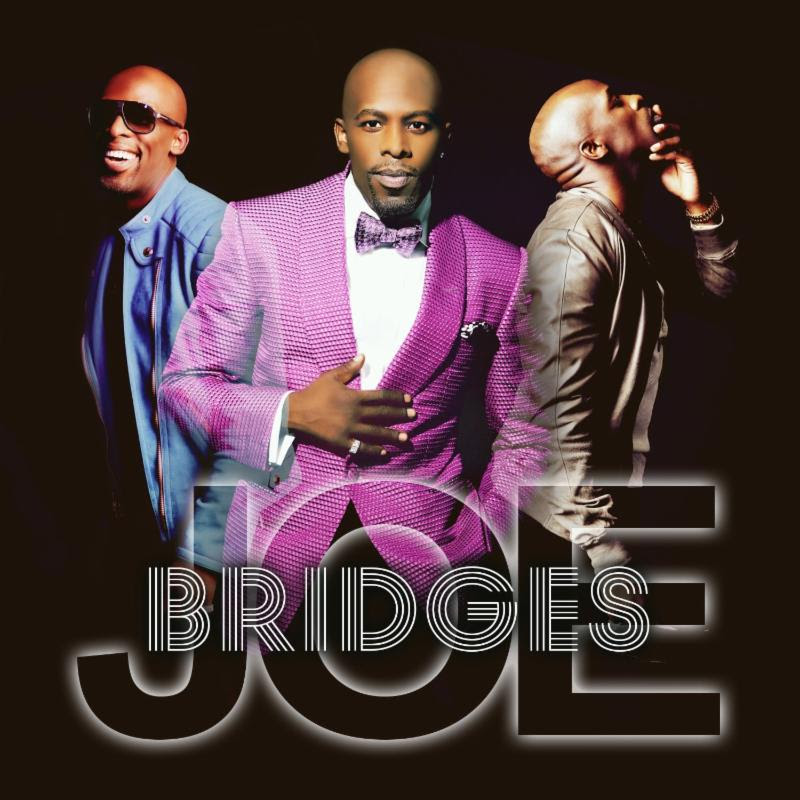 Only a year after the release of his acclaimed 2013 album DoubleBack: Evolution of R&B, Joe is returning with Bridges.
The eleventh studio album from the Grammy nominated crooner hits stores on June 23, and to give his fans an early preview Joe has released a full album stream! The 16-track set, lead by the sexy duet "Love & Sex (Part 2)" featuring Kelly Rowland, has been described as a therapeutic retrospect, taking listeners on a journey over the multi-talented artists outlook on life's relationships and where they have taken him.
"We build them, cross them, burn them, then soon realize how much we need them. Relationships are bridges and at some point we must take responsibility for where we have allowed those relationships to take us," Joe says of the album title. "Most important, what relationships or bridges are we currently building, crossing into or burning?"
The LP boasts production and additional writing from Derek "DOA" Allen (Tyrese, Wale), Edrick Miles (Trey Songz, Nicki Minaj, Lil Wayne), Gerald Isaac (Mary J. Blige, Mario) and Taj Jackson (Ne-Yo, Monica, Janet Jackson), as well as a feature from 50 Cent on their remake of Rick James' classic hit "Mary Jane."
What are you waiting for right? Take a listen to Joe's new album below!
Pre-order Bridges on iTunes now!