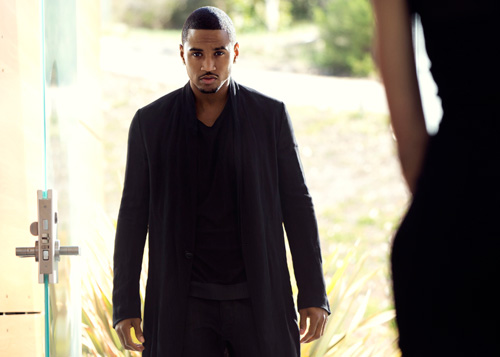 Trey Songz is gearing up for the July 1 release of his anticipated six studio album Trigga. Giving fans plenty of material off the LP in advance Trey is known to release a lot of music for his angels. Taking this even a step further, those that purchase the Deluxe edition of the album will get a glimpse into the direction of his next album.
While on his promo run in NYC last week, the R&B heartthrob visited the Billboard offices and sat for a lengthy interview for The Juice Podcast. During the chat, which he played "love doctor" answering fan submitted questions about love and sex, Trey spoke about his new album of course, having Justin Bieber and Nicki Minaj featured, if he and Drake will work together again and much more.
One of his most interesting revelations was that he already has the sound in mind for his follow-up seventh album, and has about 5 songs set aside for it.
Claiming that the music will give a deeper look into who Tremaine is, the concept for the next album can be heard on the four bonus tracks off Trigga.
"It's like a piece of this concept. If there's Trigga, there has to be Tremaine." [It's] Tremaine," he said, hinting on the album's title.
Interesting!
Check out the full interview here.
In addition to the regular Deluxe version of Trigga, there is a special Target edition as well, which includes a second disc with another 3 new songs. Check out the Target cover and tracklisting below: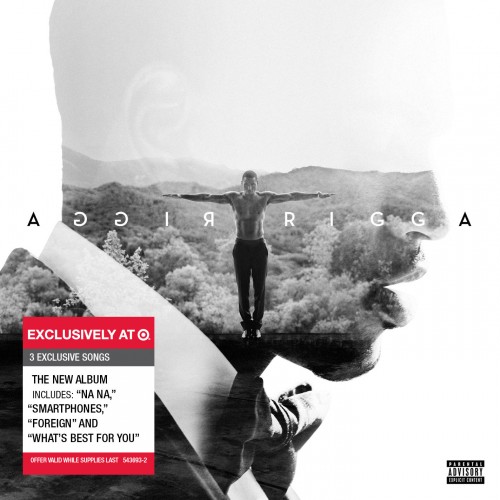 Trigga Tracklist:
01. Cake
02. Foreign
03. Na Na
04. Touchin, Lovin feat. Nicki Minaj
05. Disrespectful feat. Mila J
06. Dead Wrong feat. Ty Dolla $ign
07. All We Do
08. Foreign (Remix) feat. Justin Bieber
09. Late Night feat. Juicy J
10. SmartPhones
11. Yes, No, Maybe
12. Y.A.S
13. Change Your Mind
Deluxe Edition
14. What's Best for You
15. Love Around the World
16. I Know (Can't Get Back)
17. Mr. Steal Your Girl
Target Edition (Disc 2)
01. Hard To Walk Away
02. Serial
03. Sneaky