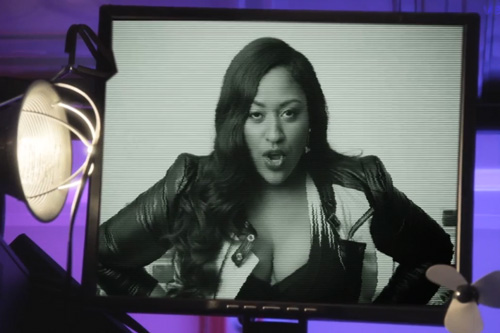 Jazmine Sullivan ain't playing no more games, as she unveils the comical music video for her comeback single "Dumb," and it's probably not what you expected.
Taking a page from the famed TV show 'Cheaters,' the R&B songstress exposes all the lying, cheating men while they are caught in the act on camera. With the title of her upcoming album being Reality Show, it was only fitting that her lead single display just that in its accompanying video.
Featuring a puppet like Jazmine hosting the show, the singer helps women get to the bottom of their scandalous relationships.
Check out the the Meek Mill featured video below: