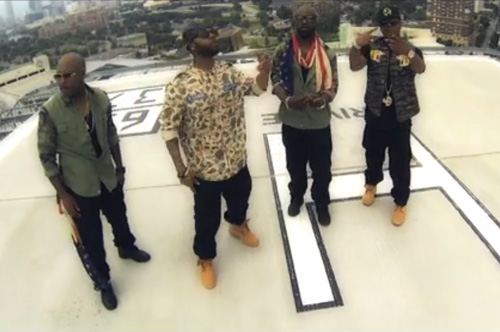 Jagged Edge surprised fans everywhere when they announced their upcoming album J.E. Heartbreak Too, which would see the quartet reuniting with Jermaine Dupri and his So So Def label.
Since the R&B veterans have been on a mission to spread "Hope" with the LP's lead single. Now, the J.E. boys have premiered the official music video, which plays out like a short film.
Opening in a bar scene, the fellas talk about their plans for making a classic album with writer/producer Bryan Michael Cox, but things quickly get out of hand when a drink gets spilled and words are exchanged with another group of patrons. Using the occurrence as an example of how things need to change, and why they're looking to mature past their thuggish ways and settle down, the quartet then deliver the heartfelt ballad on the roof of a skyscraper.
Jagged Edge's eighth studio album J.E. Heartbreak Too is a sequel to their multi-platinum 2000 album J.E. Heartbreak, it is due out later this year. Check out the new video below: