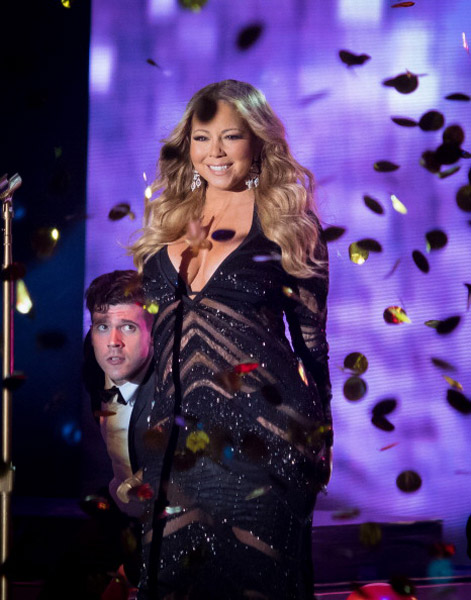 Say what you will about the diva known as Mariah Carey, but what you won't say, is that she can't light up the night with her vocals!
Kicking off the 2014 World Music Awards, the Elusive Chanteuse was ready to show up and show out. Performing her single "Meteorite," which is found on her latest album Me. I Am Mariah, the vocally equipped starlet donned a floor length black ball gown. Backed by a few male dancers in tuxedos and lime green Nike's, the singer made us want to dance the night away as she was glowing heavily under the disco balls.
Reminding us just why she's one of the best vocalists to ever do it, check out MC as she performs the single after the jump!