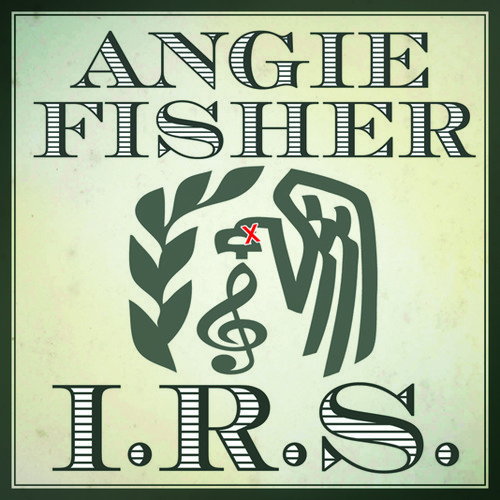 Holy shiiit, what a voice!!
Yep, we had to curse there. It's very rare that we get totally blown away by a vocal these days, but then this happened. Introducing Angie Fisher!
"2000 bucks would save my life," belts the incredible vocalist over a sparse bluesy track titled "I.R.S.," written by Grammy-nominated writer/producer B. Slade and produced by Ro and Sauce from the hit-making R&B group Somethin' for the People. Then: "200 bucks would ease the pain / The I.R.S. is on my case / But I refuse to let them make me go insane." Well ain't that the truth!
Until recently, Fisher was an acclaimed and in-demand session and background singer. So much so that she has worked with the best of the best including Michael Jackson, Christina Aquilera, Celine Dion, Mary J. Blige and the list goes on and on.
"I don't know anyone who sounds like me," says the straightforward singer. "I want to touch people's souls when I sing. I want them to know that what they hear in the studio is what they will definitely hear live. It's always about the delivery."
Now, it's Fisher's turn to step from the background and take center stage. Currently in the studio recording her debut album, she's ready for her close-up. "I have a unique sound that makes people pay attention," she declares. "And I have a story to tell."
You don't want to miss this one! Get caught up in Angie's spellbinding vocal below!
You can pick up "I.R.S." on iTunes now.