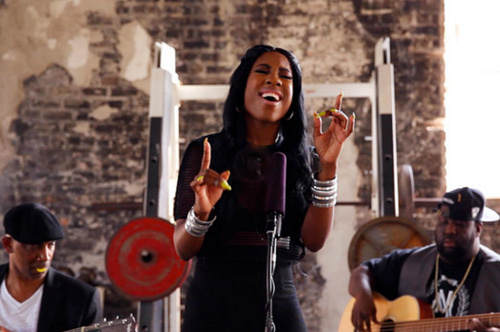 Now this is a perfect example of why we love Sevyn Streeter!
Even if the location wasn't her idea, she still did this and looked like she had a blast doing it!
While down in New Orleans for the ESSENCE Music Festival in early July, NPR set up a special acoustic session with the R&B songstress in a local boxing gym. "Away from a studio — and air conditioning — in a New Orleans boxing gym, Streeter executed with muscle and grace," they wrote.
Performing her hit single "It Won't Stop," Sevyn sang the heck out of the sexy song, with added vocal inflections and even some new lyrics in vein of Ty Dolla $ign's club hit "Or Nah."
You don't want to miss this one. Check out Sevyn's latest performance below!
[via NPR]