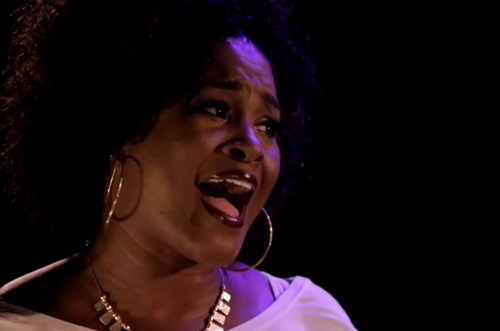 Emerging songstress Angie Fisher had us picking our jaws off the floor from her stunning vocal on her debut single "I.R.S."
Now, the exceptional singer shows off her pipes on camera with a special unplugged performance, recorded at the YouTube Space in L.A., of the soulful song featuring Gino Matteo on guitar.
Until recently, Fisher was an acclaimed and in-demand session and background singer. She has worked with the best of the best including Michael Jackson, Christina Aquilera, Celine Dion, Mary J. Blige and many more. She is currently working on her debut album.
Watch her performance below: