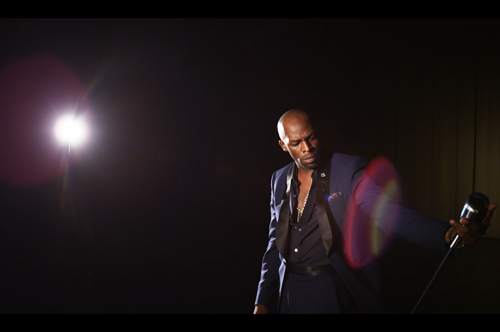 Last week, R&B veteran Joe announced that the official second single off his No. 1 album Bridges, is the powerful and thought-provoking ballad "If You Lose Her."
A fan favorite off the singers 11th studio album, the single speaks to a man about the consequence of neglect through their own selfish pleasures.
The recently shot music video, helmed by acclaimed director Bille Woodruff, was filmed at the historic Million Dollar Theatre in Los Angeles. The visual features a unique element, with international sand artist Kseniya Simonova creating an elaborate sand story that beautifully depicts the thought provoking lyrics. The sand story is juxtaposed with scenes of Joe performing the emotional ballad to an audience of two lovers facing a crossroads.
"If You Lose Her" is currently the No. 1 Most Added song at Urban AC radio this week. The full music video premieres Monday, September 8 on VH1 Soul and VH1.com.
On September 13 you can catch Joe performing on 'Verses & Flow' at 10pm ET/9c on TV One.
Check out more photos from the video below: