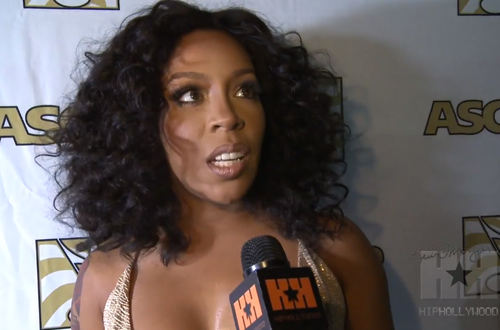 K. Michelle surprised many when during a past radio interview revealed that her falling out with fellow singer Elle Varner, who she had previously called a real friend, steamed from her starting to act, dress and even write songs similar to her style.
There was a brief back-and-forth on social media, but never anything serious. However, any previous feelings now seem to be in the past, as K has revealed that there is no bad blood between them.
Speaking with HipHollywood on the red carpet at the 'ASCAP: Women Behind The Music' event in Los Angeles on Tuesday night, K opened up about her relationship and feelings toward the "Don't Wanna Dance" singer.
"I think that she is a creative soul, and anybody that bares their soul through music, we're always goin to have somewhat of a connection," she said. Giving props where props are due, K also shared her love for Elle's new video for "F*ck It All."
It's good to see the two ladies are back on positive terms. Peep the interview clip below: