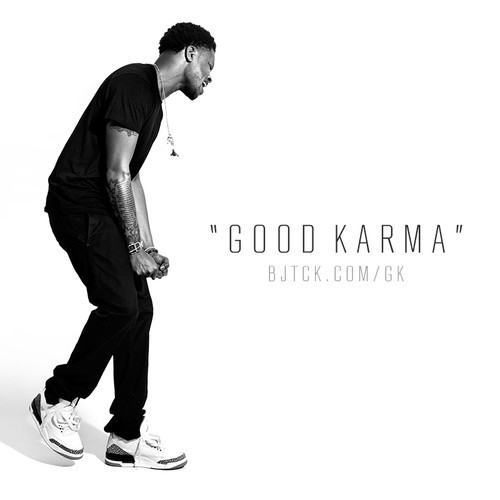 BJ The Chicago Kid has been impressively consistent with his weekly releases this early fall, but longtime fans of the crooner aren't surprised. BJ always embodies authenticity with his music and naturally soul stirring vocal.
The Chi-Town native's latest release is titled "Good Karma" produced by Da Internz (Rihanna, Trey Songz, Tank), and opens with a vintage vinyl sample, setting the tone for BJ to lay his gentleman game down.
"Heard the worlds been getting on your nerves, you had this comin / Well I'm not Mr. Fix The Hurt, I'm just good karma," he sings.
BJ is gearing up for the release of his new EP 'The Resume,' due out later this month, which will be followed by his Motown Records debut album next year.
Take a listen to his latest below: