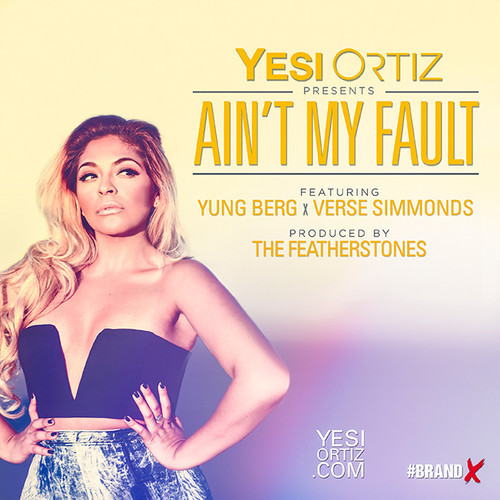 The "Voice of LA," Yesi Ortiz steps from behind the Power 106 mic and delivers her first curated single. The radio jock has collaborated with her 'Love & Hip Hop: Hollywood' cast mate, Yung Berg and R&B singer/songwriter Verse Simmonds on her debut single "Ain't My Fault" produced by The Featherstones.
"I'm in this industry because I LOVE music, I've helped so many artists with consulting, feedback pertaining to their next single/album that when Berg & Verse Simmonds wanted to collaborate on something special, I was 100% in," said Yesi. "They are both incredible, talented artists that create hits and to be apart of their music history is a blessing!"
The bouncy synth vibe fits right into today's Cali sound, and will certainly fit right in to a lot of playlists.
Check it out below: