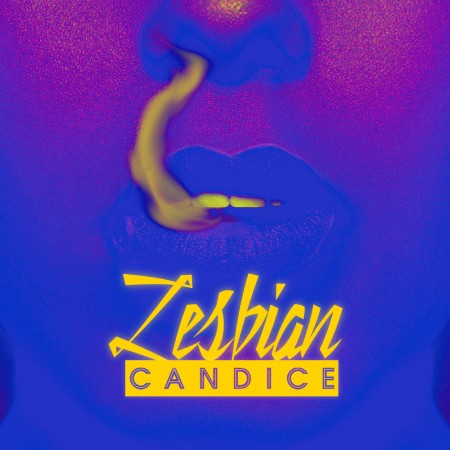 Last year we were impressed by a new emerging singer/songwriter named Candice, aka Candi Kush, who Ne-Yo had signed to his Compound Entertainment imprint.  While we haven't heard much since the release of her debut mixtape 'Live From the Smokers Room,' the R&B songstress has now returned with a brand new single, and 4 track sampler.
The single will certainly cause some to precede with caution just off the title, "Lesbian," however it's the perfect example that you can't judge a book by it's cover. Candice finds her man getting so obsessed with the number of previous lovers she's had that she think he's acting more like a "girl" than her. She bluntly shares the feelings that many go through when this topic comes up over the smooth track.
"I don't want to lie to you, but you be asking me, things that if I answer with honestly, I'm gonna look over at you and suddenly there'll be a vagina where your balls should be," she sings. Continuing: "It's like you get a kick out of asking me sh*t that's gonna give you an excuse to act like a bitch, and I ain't tryin to call you one, but if we keep this up than we gonna call it one."
In addition to the new single, Candice gives us a taste of 4 stellar new songs, which will most likely be released on her upcoming project.
Take a listen below: