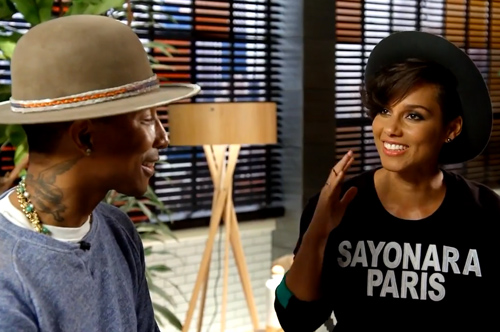 With Pharrell Williams taking the role as a coach on the new season of 'The Voice,' you know he had to choose a very special team mentor, and he surely did with Alicia Keys. The multi-platinum hitmaker is about to head into the first series of battle rounds next week, so as they always do, NBC got the two artists together to talk about his team and working together.
In addition to confirming that he has a very strong team and complimenting one another, the two close friends and collaborators talked about Alicia's upcoming album and how Pharrell was involved.
"I just love the place I found myself to be, free to express every part of myself, without censorship or inhibition," explained Alicia. "The song that we did…it gets iller every time I hear it! I'm in love with this album man."
You can catch Pharrell and Alicia on 'The Voice' next Monday and Tuesday night at 8pm on NBC.