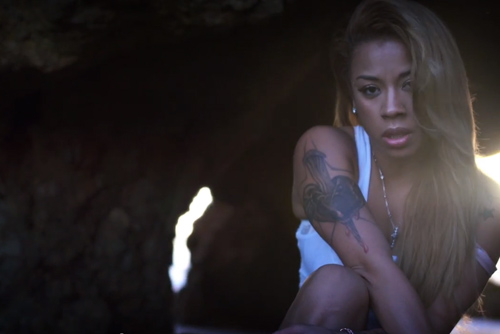 With her new album Point of No Return in stores, Keyshia Cole continues to share the 13 visuals she shot from it. After performing the song live for the first time on The Queen Latifah Show, the R&B vixen returns with the music video for "Remember (Part 2)."
Keyshia pours her heart out on the emotional sequel to her 2007 single "I Remember," as she sings about falling out of love with her estranged husband Daniel "Boobie" Gibson. She spends a day at the ocean with her son in between takes, and belts out the heartfelt ballad on a rock cliff.
"I don't know if I even miss you / Don't want to kiss you / How can you love somebody and everything just changes?" she asks. "I just can't take no more, it's not meant to be / Just not meant to be," she sings.
Keyshia will also return to BET in a 6-episode docu-series chronicling her struggles with marriage, motherhood, and her career this fall. Early next year she will hit the road with K. Michelle on their currently untitled joint tour.
Peep her new video below: