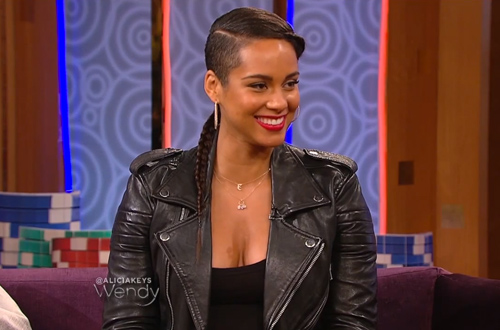 Alicia Keys is just glowing these days. With her second child on the way and a new album to follow, the R&B superstar took a moment to visit 'The Wendy Williams Show' in promotion for her brand new children's book Blue Moon: From the Journals of Mama Mae and LeeLee on Wednesday.
The book is based on the relationship between Alicia and her grandmother. "It's such an important thing, the relationship between child, mother and grandparent, and this [book] really shows that," she explained.
In addition Alicia opened up about motherhood, baby #2, her marriage to Swizz Beatz and how she makes her blended family work.
"It's about the kids, and so when everybody is able to be an adult, which we all are able to be, there's actually a beautiful value about the way we can influence each other's lives and the lives of the kids," she said.
Wendy also presented the singer with a special onesie for her baby, who may arrive on New Year's Eve.
Watch the full interview below: