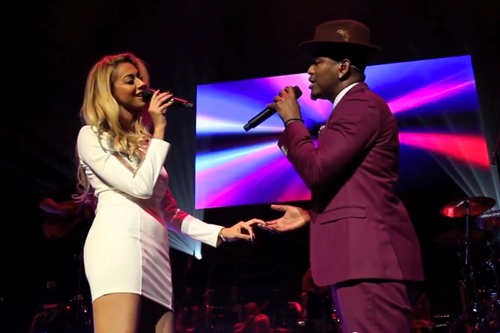 Ne-Yo truly believes in the process of artist development, and as has been the case with up and coming singer Sonna Rele, who he signed to his company Compound Entertainment. The British native has been continuously building her fan base with weekly YouTube covers, while honing her craft and working on her debut album.
While she shares something new each Monday, today the singer has released video footage of her getting the chance to sing on stage with Ne-Yo at the famed Royal Albert Hall in London. Using the opportunity to introduce her to the hometown crowd, Ne-Yo and Sonna gave the audience a first listen to their upcoming duet entitled "Just Kiss Me," which is intended for her album.
A well done duet and stage performance from the duo, leaving plenty of potential for Sonna.
Check out their performance below: