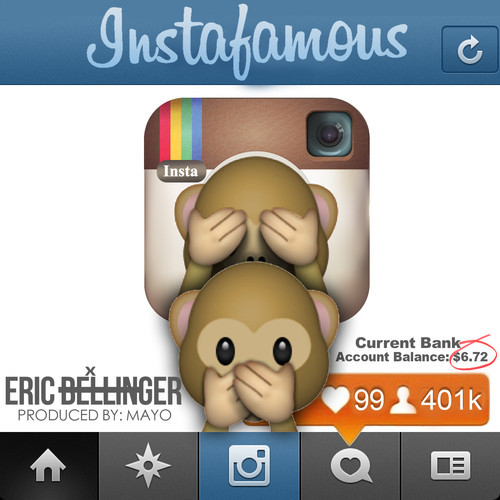 Will the Real Women please stand up, please stand up!
Eric Bellinger wastes no time giving us more new music. Only a little over a month since the release of his concept mixtape 'Choose Up Season,' the R&B singer/songwriter returns with a new loosie for the fans.
"New music for my fans and all the Real Women out there just because something needed to be said!!! Lol," he wrote with the release. Today's thot culture seems to be evident everywhere we look on social media and Eric has made a catchy new tune titled "InstaFamous" addressing the issue.
"They know what your name is, but what about your babies? What about a career, what about an education? / You ain't even got a job, but you stay on them vacations," he sings.
The song includes nice additional female vocals from Sha Sha Jones with an interpolation of SWV's "Rain." Eric is currently putting the finishing touches on his anticipated new album Cuffing Season, which is due out early 2015.
Take a listen to his new call out anthem below!