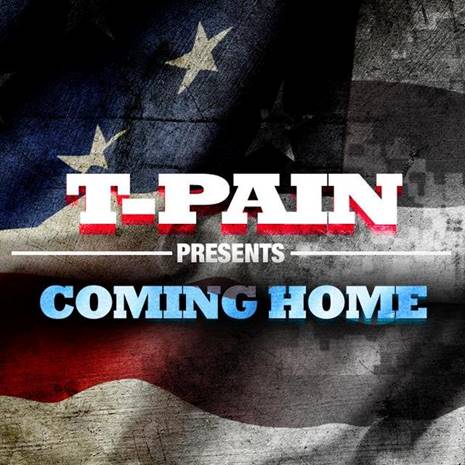 Rappa turnt R&B singer-songwriter T-Pain is bringing his reign back in a big way. If you recall, back in the mid-2000's, everytime you turned on the radio or television it seemed like there wasn't a song without him. From his own material to him blessing a certain rap artist with his vocals on a hook, the Florida native was the go-to man for hit records.
Now, after taking some time off, the well-known talent is back and in a massive way. Recently releasing his greatest hits album and resurrecting the anticipation of his album Stoicville, Pain is wasting no time capitalizing off his trek back into the spotlight.
Taking to CNN's HLN on Friday morning, T-Pain premiered a brand new single titled "Coming Home," which finds him saluting the brave men and women of the military. Dressed in a army fatigue blazer and backed by a live band, T-Pain sings about the troops who spend countless days and months away from their families, while serving the country. Originally penned to reflect his personal life away from his family and children, the new single will be a favorite for many returning to their loved ones.
Take a look at the live performance after the jump and get the single for free (for a limited time) here!