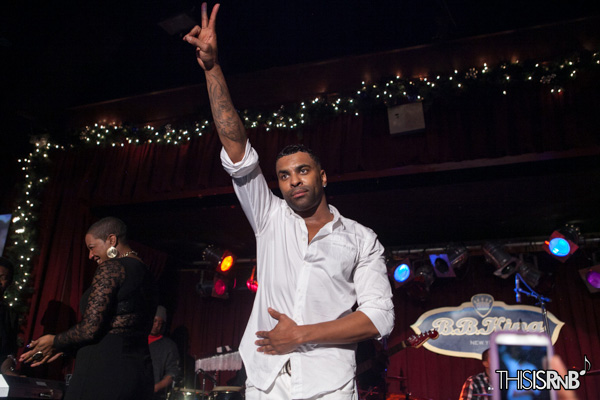 Ginuwine has been in the headlines lately for some unfortunate personal situations, but he looks to spin the negative gossip into positive anticipation for his next album, as he has officially announced that the rumors of him and Timbaland reuniting for his next album are true!!
The R&B veteran revealed the news with a movie style trailer, stating that the duo will be collaborating on his eighth studio album, titled 'Same Ol G.'  The LP, which gets its name from the singer's 1998 single that Timbaland produced, off his second album 100% Ginuwine, is expected to hit stores in 2015.
The collaborators originally made major waves in the music industry with Ginuwine's 1996 groundbreaking debut single "Pony," off his first album Ginuwine…the Bachelor. The hitmaking duo had continued success with multiple chart topping singles including "What's So Different?" and "So Anxious." However, following G's second album they both went their separate ways, until reuniting for the first time on 2009's "Get Involved," off Ginuwine's sixth album A Man's Thoughts.
Ginuwine is coming off a successful collaborative LP with fellow R&B stars Tank and Tyrese, who released their TGT debut album Three Kings in 2013. All three singers previously said that they would be releasing more solo material before another TGT effort.
Timbaland joined Ginuwine in making the announcement by sharing clips of the trailer on his Instagram account during Thanksgiving, stating: "I told yall I had surprise !!!!!!!"
This news should have many nostalgic fans very excited for what Timbo and G will be delivering next year. Watch the full trailer below!