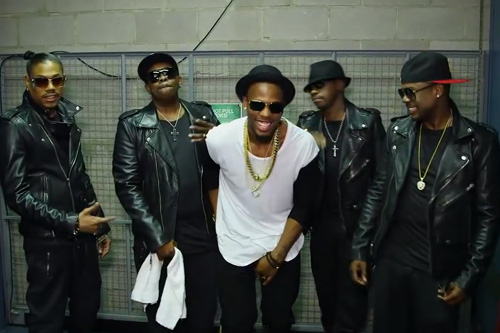 The Bad Boys of R&B are officially back, and prior to the 2014 Soul Train Awards airing tonight, Jodeci are givings fans a behind-the-scenes look at how they prepared for their comeback performance.
The quartet are currently prepping for the release of their new single "Nobody Wins" featuring B.o.B, which is coming soon. Die hard fans can now call the Jodecidal Hotline (980-201-4789) and leave a message for K-Ci, JoJo, Mr. Dalvin & DeVante to receive messages & updates!
Tune in tonight to watch the 2014 Soul Train Awards on Centric and BET at 8pm ET.
Watch their road to the awards below!