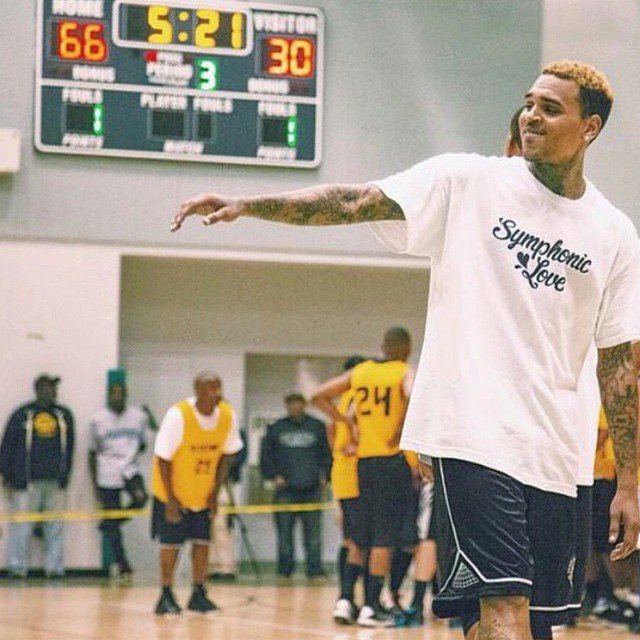 Through all the drama and negativity that often follows Chris Brown the R&B superstar continues to do a lot for the youth with his Symphonic Love Foundation.
On Tuesday night, Breezy was at Dorsey High School in Los Angeles for a LAPD charity basketball game benefiting his foundation.
Inspiring a full-on dance party the singer gave the kids the thrill of a lifetime, dance battling with a dude and cheering on one of the cutest kid dancers you'll ever see.
"Thx to everyone who came to DORSEY HIGHSCHOOL! Supporting my foundation symphonic love and 2nd call! Love yall," Brown wrote on Instagram.
Watch the fun moment below:
[via TMZ]