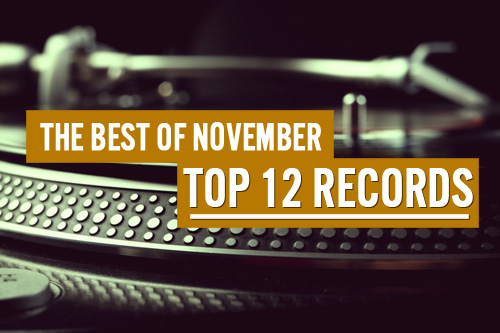 It's the week after Thanksgiving and along with the extra weight that we have to drop from over eating, it's time for another monthly list! Fresh off of the infamous "leftover" weekend, we're one step closer to closing out 2014 and embarking on a well-anticipated 2015. Coming off of a slow month for music in October, we're back with some tunes for you to rock with while burning off the pounds from your plates.
Between keeping it real and funk'n you up to smackin' it in the air, this month had many contributions from artists that we were surprised to hear from. Breaking the internet a few times this month, November's pickings will find you still giving your thanks for good music.
Ready to dance off all of that Thanksgiving stuffing? Press play and get into our "Best of November – Top 12 Records" list below!
Mark Ronson feat. Bruno Mars – Uptown Funk 
Now this is what we're talking about! Sometimes, you just need that one feel-good song to kick off your day, and this has definitely been the song of the month. Landing the top spot on our November list with their fun-filled single "Uptown Funk" are hitmakers Mark Ronson and Bruno Mars. Truly a flashback to greater times in music, the new single made us lose our minds when we first heard it. Equipped with an awesome performance of the single  on "Saturday Night Live," Mark and Bruno have single-handedly brought back funk to the airwaves in a major way.